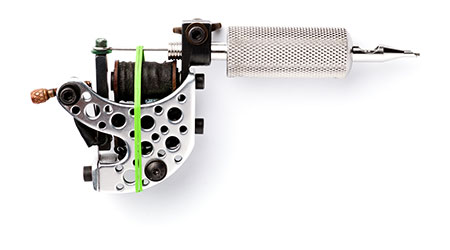 The Southern Nevada Health District is beginning the process of updating the body art regulations and is soliciting input from industry. The Health District will be holding a listening session on August 5, 2:30–4 p.m. You can either participate in person in the Red Rock Conference Room at the Health District, located at 280 S. Decatur, or online. If you are planning on attending in person, you will be required to wear a mask at all times while inside the building.
The Health District will be providing a brief history of the regulations in Clark County, receive your important input on the regulations and the plan on moving forward with updating the regulations.
This is an informal meeting held prior to formal public workshops that will be held at a later date to finalize the regulations for the Board of Health. At those public workshops, the Health District will present the new regulations and allow the public to provide additional comment on them. The Health District will also start the collection of information about any changes in the financial impact these regulations may have on your business. This listening session is your opportunity to provide information in what you want to see changed in the regulations.
If you cannot participate at this event, you can send your written comments on what you would like to see in the regulations by emailing bodyart@snhd.org before August 6, 2021.
Date: Thursday, August 5, 2021
Time: 2 – 4 p.m.
Location: Virtually by WebEx or in person
Southern Nevada Health District
Red Rock Conference Room
280 S. Decatur Blvd.
Las Vegas, NV 89107
The agenda for this listening session includes a brief history of the regulations, what changes industry wants to see, a final opportunity for comments, and the proposed plan going forward.
This listening session is free to attend. Registration is required (see below).
Please Register to Attend
Updated on: August 16, 2021