Back-to-School Vaccine Clinics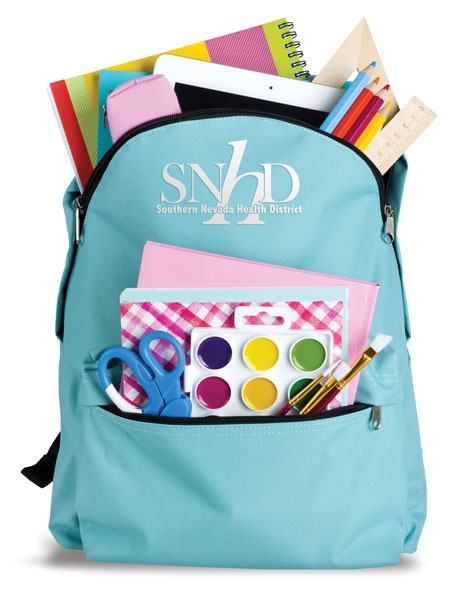 All Nevada school children must be immunized. Back-to-school immunizations are available at the following Health District locations:
The Public Access Portal of the Nevada WebIZ program allows parents and legal guardians to print official immunization records for their child(ren) (aged 0 through 17 years). It also allows adults (aged 18 years and over) to print official immunization records for themselves. To download immunization records, visit the Nevada WebIZ Public Access Portal or call 1-775-684-5954.
NOTE: WebIZ is a separate state organization. Southern Nevada Health District employees are not able to provide assistance with WebIZ website/portal issues. If you are having difficulties with WebIZ Access Portal, then please call 1-775-684-5954.
If you are unable to access records from the portal, you can submit a completed Authorization to Disclose Patient Health information form in English or Spanish. PDF 149KB
If you have lived in a state with an immunization information system, you may try to contact that system where you or your child received their last shots to see if they have your records. A link to available state systems is provided on the Centers for Disease and Prevention and Control's (CDC) website. Please note: The CDC does NOT have vaccination record information!
www.cdc.gov/vaccines/programs/iis/contacts-locate-records.html#state
Patients can print and complete the two forms (below) prior to visitation:

NOTE: The vaccine administration record must be filled out prior to receiving any immunizations.
Costs
Vaccine costs vary based on the type of immunization required. In addition to the vaccine costs, the Health District charges an administration fee of $20 per person for one vaccine and $8 for each additional vaccine.
Payment by Visa, MasterCard, cash, debit card, money order, cashier's check, Aetna, Anthem Networks, Cigna, Culinary Insurance, Health Plan of Nevada/Sierra Health and Life, Retiree's Health Trust, Teacher's Health Trust, Tricare, Nevada Check-up, Medicaid, and Medicare Part B & D, and Medicare Railroad is accepted. Not all vaccines are covered by insurance.
† Credit cards are not accepted at offsite clinics, such as malls, community centers, etc.
Note: The credit card holder's name must match the name on the acceptable photo identification presented. Visit the Accepted Methods of Payment webpage for details on payments and our ID policy.
Immunizations Required for Students
Nevada law requires that all children be fully immunized before entering school.
Visit the Clark County School District's Student Enrollment Process for vaccination requirements. To find the immunizations required and scroll down to Immunization Records.
Vaccine Information Sheets
The Centers for Disease Control and Prevention (CDC) offers a number of vaccine information sheets providing details of the vaccines required to be administered. Download vaccine information sheets on the VIS webpage.
The health district supports strategies that are designed to strengthen and sustain public health and improve the health of communities through immunization programs. Download the Immunization Program Policy Statement PDF 44KB to learn more.
Updated on:  July 8, 2020